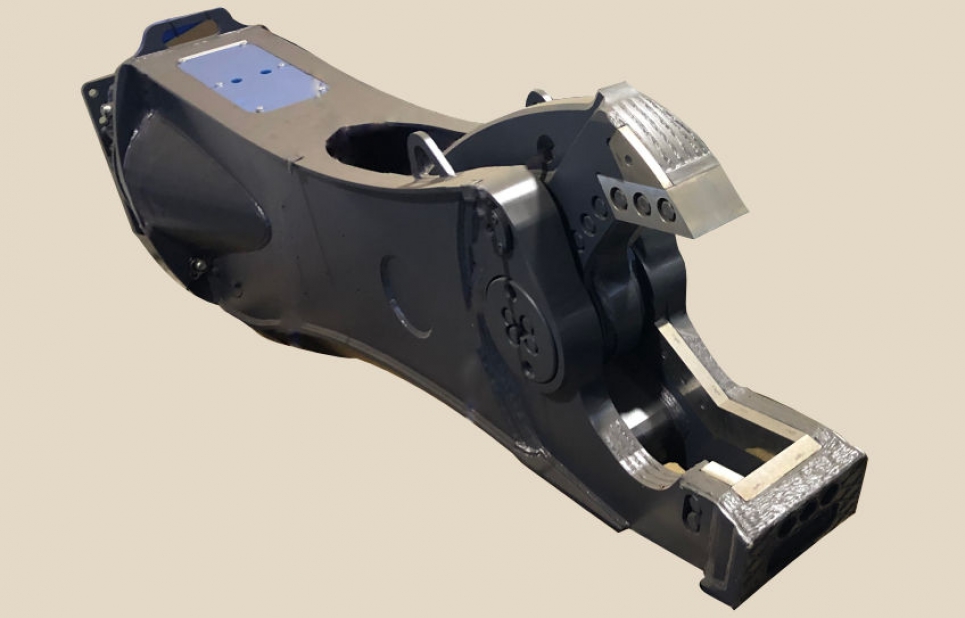 Hydraulic shear for mini excavators and excavators. Perfect for the industrial
demolition, for the cutting and the recovery of ferrous materials, like section bars, tanks, railway coaches, pipelines, ...
The shears are strong, compact and well built, engineered to shear iron parts in any shape and thickness, always in proportion to the attachment and the operating machine. The shearing section includes a fixed and a tilting claw, both fitted with interchangeable blades and a tip, in order to attack the metal sheets, which have high thickness.
Possibility to install the optional booster for the application of the shear on minis or cranes with limited oil capacities.
12 models for excavators with operating weight from 3 to 90 ton and more.
Continuous 360° rotation
Fully-protected cylinder
SpeedValve
High cutting strength performances
Adjusting spacer kit on moving jaw
Interchangeable tip and reversible/interchangeable blades
Additional Info
Model:

RS

Weight:

from 480 to 10100 Kg

Excavator weight:

from 3 to over 70 ton