Pressurized Hydraulic Breaker
HP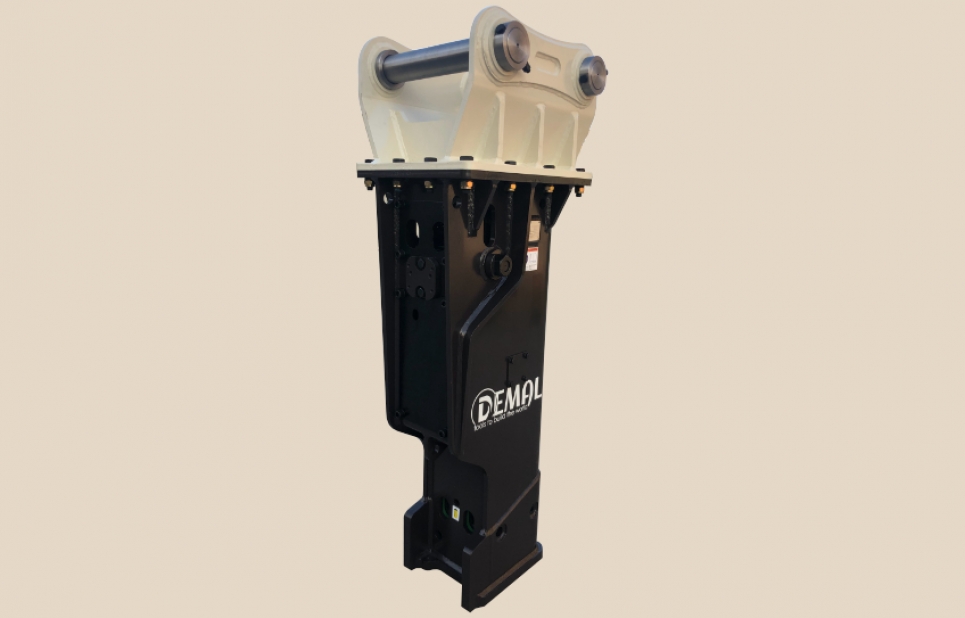 11 Models for excavators with operating weight from 6 to 150 ton
---
MANUAL ADJUSTMENT OF THE NUMBER OF BLOWS(STANDARD)
Except for HP700S and HP1000S, all HP models have an adjustment of the blows, possible through the control valve placed on the cylinder of the hammer.
ADJUSTMENT OF THE OPERATING PRESSURE(STANDARD)
Thanks to a valve frontally placed on the distribution, it is possible to adjust the working pressure from 130 bar to 200 bar.
GREASING DEVICE (OPTIONAL)
The inner standard pipes allow direct greasing of the lower bush and the spacer, thereby improving the lasting of retainer pins and bush. Furthermore, the replacement of the greasing nipple with the tubes allows the possibility of greasing by controls in the cab or automatically, by vibration of the hammer.
DUST DEVICE (STANDARD)
A special device prevents the dust (for example, rock dust) from entering into the"chuck housing." The presence of a"Air Filter"and a"non-return valve"into back head and in the chuck housing eliminates the"inflating"phenomenon, caused by movement up and down of the piston, thus creating an automatic effect of dust prevention.
Additional Info
Model:

HP

Weight:

from 570 to 10500 Kg

Excavator weight:

from 6 to 150 ton